WELCOME!
Markus Wine Co. is a subventure of Borra Vineyards started in 2014.
Whereas most of Borra's wines are full-bodied, ripe-style expressions of the family's own vineyards in Lodi and Clements Hills, Borra winemaker Markus Niggli selects from other amazing vineyards throughout the region for Markus Wine Co. Markus has free reign to craft small production bottlings in a very contemporary, fresh, early-harvest style that showcases the vineyards themselves and is especially suited to a range of foods. This lower-alcohol, leaner avant-garde style relies on optimal winegrowing and earlier harvesting to yield the ideal pure fruit/acid balance that will appeal greatly to those yearning for a certain energy and excitement in their wines.
For what's on the bottles, Markus explains, "People, like wine, are shaped by unique places," which is why each label brings together a location from Markus's past with the current grape source. Creative expressions of the locations are realized through a long-term collaboration with label designer Michael Leonard at the University of the Pacific in Stockton.

---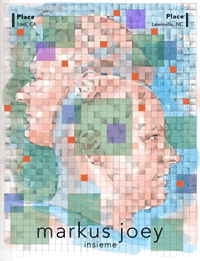 2016 Markus Joey Insieme
Lodi White Wine
95% Torrontes, 5% Traminette
Insieme is Italian for "together" and represents a blending of wines by two winemakers from America's east and west coasts. Traminette from North Carolina plays a supporting role to the dominance of Lodi Torrontes, creating a wine that is more like a savory dinner course bottled, or a worthy substitute for that morning Bloody Mary. First of all, there's no oak. You're tasting pure vineyard. The Torrontes grape has a telltale signature of white pepper, which you'll definitely discover in your glass. There are indescribable tree fruits and a nice chalky texture, dry, not sweet, with a sort of salty minerality on the finish, and a freshness, like biting into a celery stick. Flavors shift around over the course of an evening and make for a totally intriguing and amazing experience that not even your wine geek friends will be able to nail down. Pour it with raw oysters instead of tabasco, or grilled oysters, or fried calamari… you get the picture. 80 cases produced. (04/04/2017)
Regular Price: 22.00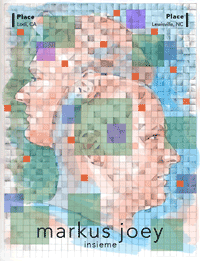 2015 Markus Joey Insieme
Lodi White Wine
95% Torrontes (Silvaspoons Vineyards, CA), 5% Traminette (Cain Vineyards, NC)
Insieme is Italian for "together" and represents a blending of wines by two winemakers from America's east and west coasts. Traminette from North Carolina plays a supporting role to the dominance of Lodi Torrontes. The wine is more like a dinner course bottled, or a worthy substitute for that morning Bloody Mary. First of all, there's no oak. You're tasting pure vineyard. We get surprisingly delectable sauerkraut flavors and savory musk, nutmeg, anise and white pepper spices - that aren't biting - along with beautiful blossoms and honeydew melon, lingering and lingering. These flavors shift around and make for a totally intriguing and amazing experience that needs to be discovered over the course of an evening. This is the bottle to buy to stump your wine geek friends. Pair with anything from the simple to the sophisticated. 125 cases produced. (03/10/2016)
Regular Price: 22.00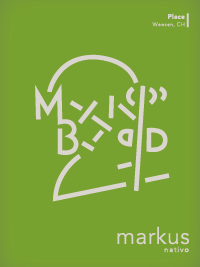 2016 Markus Nativo
Lodi White Wine
69% Kerner, 21% Riesling, 10% Bacchus
The relatively cool Mokelumne Glen Vineyards in Lodi is the only source of the rare Kerner grape in California. Compared to last year's vintage, this 2016 is more zippy and richer, but a bit drier, with a pleasing chalkiness on the persistent finish. It's an intense bushel of lemons, layered with flinty stones and fresh stone fruits. Thinking of food, whatever you eat that benefits from a squeeze of lemon would work very well with Nativo. A sunset dinner on the beach with flame-grilled newly-landed fish would be perfect. (The label ingeniously contains the postal code for Markus's hometown in Switzerland.) 80 cases produced. (04/04/2017)
Regular Price: 22.00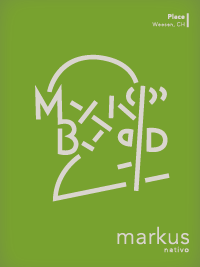 2015 Markus Nativo
Lodi White Wine
52% Kerner, 29% Riesling, 15% Bacchus, 4% Gewürztraminer
The relatively cool Mokelumne Glen Vineyards in Lodi is the only source of the rare Kerner grape in California. Zesty, flinty stones and peaches would be the quick caption for this vintage. Compared to last year, Nativo is not quite as obviously fruity, but it's still fresh, clean on the palette and perhaps even more complex. Other descriptors include limes, floral blossoms, a certain smoothness, and yellow peach and apricot on the lasting finish. This unique wine would be a hit at any dinner party, especially one where you or someone else thought to bring along a homemade mouth-watering tart apple pie. (The label ingeniously contains the postal code for Markus's hometown in Switzerland.) 120 cases produced. (03/10/2016)
Regular Price: 22.00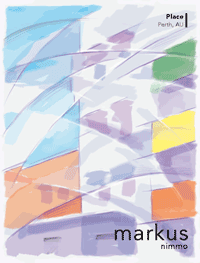 2013 Markus Nimmo
Lodi White Wine
69% Kerner, 11% Gewürztraminer, 10% Riesling, 10% Bacchus
This first offering from Markus Wine Co. will refresh you and challenge you at the same time. There's a living vibrancy here that results from pure, fresh fruit energized by dynamically-balanced acidity that will keep this youngster aging gracefully for years. You'll taste notes of honeysuckle, lime and Gewürz-supplied lychee, focusing-in on very persistent zesty oil of lemon peel. Underlying is an almost chalky texture that coats the mouth, probably from interplay of new oak and natural acidity, lending body. Just about any food will pair well, but we'd go for a decadent Bacon-Wrapped Chicken Cordon Bleu bathing in cream sauce or a cheese triple crème, but promise not to waste this precious wine as a mere cooking ingredient. 200 cases produced. (07/15/2014)
Regular Price: 24.00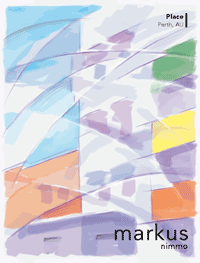 2014 Markus Nimmo
Lodi White Wine
71% Kerner, 13% Gewürztraminer, 11% Riesling, 5% Bacchus
WINNER BEST OF CLASS OF REGION CALIFORNIA STATE FAIR 95 POINTS GOLDThere's a living vibrancy here that results from pure, fresh fruit energized by dynamically-balanced acidity that will keep this youngster aging gracefully for years. It's sort of a new animal that resists being pinpointed, but you may think tart - not gripping - lemon and orange peel wrapped in something like tea leaves. Then there's an exotic twist, like Gewürz-supplied lychee or maybe mango, and ending with overall intriguing wet stones or granite. Underlying is an almost chalky texture that coats the mouth from interplay of new oak, lees stirring and natural acidity, lending body. Just about any food will pair well, but what sounds refreshing is a simple shrimp ceviche with tomatoes, avocado and cilantro cured in lemon juice. 180 cases produced. (07/25/2015)
Regular Price: 24.00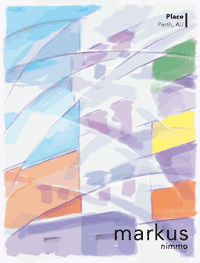 2016 Markus Nimmo
Lodi White Wine
64% Kerner, 16% Riesling, 5% Bacchus – Mokelumne Glen Vineyards & 15% Gewürztraminer – Grand Island Vineyards, Clarksburg
There's a living vibrancy here that results from vivid fresh fruit energized by dynamically-balanced acidity that will keep this youngster aging gracefully for years. Flavor wise, you could proclaim citrus, maybe lemon zest, but there is much more to it, such as an exotic twist that might be described as "mix of melons" – like honeydew – with orange blossom or some other flower, and ending with spicy wet stones, then even more fruit. Underlying is minerality and a decent body that nevertheless fills the mouth refreshingly. The interplay of new oak and lees stirring contributes to that body, bringing vanilla and spice. Just about any food that would pair with a Sauvignon Blanc would work well, but what sounds particularly good is chicken piccata with that traditional lemon butter sauce with capers and a side of pasta primavera. 105 cases produced. (05/09/2017)
Regular Price: 24.00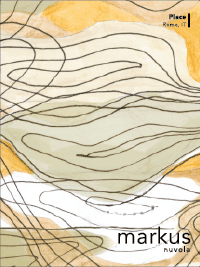 2016 Markus Nuvola
Clarksburg White Wine
100% Gewürztraminer
Gewürztraminer in the U.S. has had a reputation for being cloyingly sweet. So you'll be pleasantly surprised by Markus's dry take on this German classic. First off, you'll notice a weighty, concentrated, mouth-filling smoothness in our Nuvola – Italian for "cloud." You can detect the signature lychee of the grape, but a better interpretation might be Meyer lemons and the skin of green apples. There's also an herbal quality we couldn't quite identify, on top of refreshing tart minerality. If you're into salads, toss together quinoa, feta, cranberries and grilled strips of chicken breast with a couple handfuls of spinach, and top with a blend of lemon and orange dressing. We've savored the pairing and it is truly most wonderful. 55 cases produced. (04/04/2017)
Regular Price: 22.00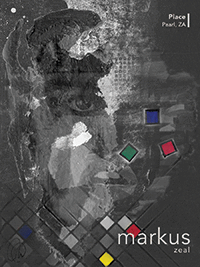 2016 Markus Zeal
Lodi Rosé Wine
64% Syrah, 36% Carignane
A tribute to the hard-working vineyard crews of South Africa and their zealous dedication to succeed in the face of many challenges, this beautiful salmon-pink rosé squeezes loads of fruit into a perfectly-dry, mouthwatering refreshment. Watermelon, tangy grapefruit and strawberries come first to mind, before a long, creamy, minerality-driven finish with floral notes of rose petals. Saignée of Syrah lends lurking tannins and a bit of weightiness, while the bleed-off of Carignane brings that tangy fresh balance. Toss some grilled chicken with grapefruit and pomegranate into a mixed-green salad, and pour Zeal in your glass. You won't be disappointed. 55 cases produced. (03/13/2017)
Regular Price: 22.00